Webmaster here (aka Husband),
After many hours of hard work, the new design has been published!    Of course, we'll probably change it another 20 times before we feel it is "just right", but for the moment – it is in a finished state.  I hope it only helps to aid you in ever more enjoyment of my wife's wonderful blog!  :)
Pass along your comments ( Love it? / Hate it? )  and we'll count it towards any revisions we make.
Until next time…
-Tim
I signed up for a Bloglovin' account. If you use this service, you can now add me to your blog list!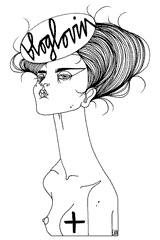 I've been following the BP oil spill story since it first broke the news, and every day it makes me angrier and angrier. I have the CNN iPhone app, and I check it constantly (especially useful when rocking a fussy newborn to sleep at 4am). Every single time I open it, there's a new headline in relation to this catastrophe, and it never seems to get any better. It's been 54 days since and we're still trying to come up with ways to clean this up?
I read that Kevin Costner (yes, the guy from all the baseball movies) and his organization, Ocean Therapy Solutions, have a possible solution to help extract the oil from the Gulf, and that some members of Congress were saying he just wanted publicity, and that it wasn't a viable option due to the cost. WTF? I don't pretend to have a deep understanding of the complicated science involved in removing oil from a well, or how to separate it from water; but at this point, shouldn't we be trying EVERYTHING!? And, it's not like the guy doesn't know what he's talking about; OTS has been working on this problem for over 15 years! He's spent something like 25 million dollars of his own money to help further the technology they want to employ – that's hardly a call for publicity. You can learn more about this by watching this video. Looks like BP listened up, though, and have pledged to buy 35 of the machines from OTS.
Apparently the government has given BP an ultimatum – or half of one, anyway. They have 48 hours to come up with faster solutions to the problem… but what is intended to be the 'punishment' if they haven't?
Couple of people asked where I got the black and white hospital gown you see me wearing in some of the labor pictures. Yes, I am THAT girly that I needed my own gown.
It was so comfortable, and much nicer than the gowns given to you at the hospital!
I ordered it on Etsy from Forever My Baby; it's the Pinwheel Flowers print, and it came with a green satin ribbon belt (you can choose your own color).
Time for some new Converse, so I ordered these All-Star Slip-Ons in Black, from www.Zappos.com (I'm a VIP!! Free Overnight Shipping, OMG!)
Can't wait for them to arrive! Stabler and I love Zappos boxes.
So, here's the labor story you've all been waiting for…
As you know, Wednesday I was back in the hospital for another round of Cytotec.  It got the contractions moving along nicely all day. I was 100% effaced and had dilated up to 3cm by evening! My doctor kept me for the night to watch for more developments. In the morning they would be breaking my water if it hadn't already broke in the night, and we could expect Marco soon!
Wednesday evening we spent trying to keep relaxed; all the contractions were now in my lower back and becoming more painful. Thursday morning I took a shower and brushed my teeth, and by 8:00am, Dr. Henry was back to break my water and give me some more Cytotec. Unfortunately for me, the combination made the contractions so strong and painful that I could just barely keep it together. We tried all kinds of techniques to get Marco to release my sciatic nerve, but he was facing up and his skull just crushed it.
I tried to get back in the shower, hoping the warm water would help with some of the pain, but I almost pulled the towel racks off the wall during my contractions. No good.
I was hungry too, and wondering why the breakfast I'd ordered hadn't come in yet. Finally, I asked the nurse to check, and she informed me that even if she called, it would be too late for me to eat it. With the epidural, I would be on a clear-liquid diet (ice chips, water and jell-o!), and she'd just called the anesthesiologist to come and help with my pain (woo-hoo!!).  SHE WAS AWESOME. I loved her. She explained in exacting detail everything she was doing. The contractions were more painful than inserting the epidural, sadly! I was put on a good drip dosage, and given a fun little button to push in case I needed some extra meds to get through the pain. I only used it a few times, and in fact it was pushed for me by the nurses and my midwife more!
I stayed in bed all day, but couldn't sleep. I hadn't slept more than a few hours the night before, so was really exhausted; just too keyed up and anxious to take a nap. Finally, at 5:30 I was 10cm dilated and ready to push my little baby out! I was so happy to learn that I had made it! My mom, sister and Christopher (closest person I have to a father) had been pacing anxiously in the waiting room all day, so it was wonderful to give them the good news!  I was even more thrilled when I learned that Sue, my midwife, was on call that evening to deliver! I really liked Dr Henry and Dr Geary, but I love Sue…she's simply amazing.
When she made it there, she informed me that Marco still hadn't turned the right way (he was still facing up) and we'd need to do a lot of extra work to get him to move. I pushed for 2 hours, and by 9pm he was further along the canal but stubbornly refusing to change positions. He was stuck, and Dr. Henry would need to come in with the forceps. He's actually one of the foremost-experts on using this tool, and had developed some techniques of his own (luckily!).  Sue would still be there to help talk me through the pushing. Up until then, I'd been able to talk calmly in between the contractions and pushing, so was not too miserable; once the forceps came into play, not so much the case.
It was so uncomfortable it was bordering on painful, and it took another 45 minutes of pushing before my baby made his way into the world.  Dr. Henry is a big believer in having the dads help with the delivery (as long as I was comfortable), so once the head was through, Tim got to sit in the chair and help guide Marco out.
Then he was handed to me. OH. MY. GOD. I have never in my life felt so overwhelmed. He's the most beautiful baby I've ever seen. I cried a lot, and couldn't stop staring at him! He cried for a couple of minutes, and then he just stared back at me, and listened to me talking to him. I loved it! Tim cut the umbilical cord, and we just couldn't believe how gorgeous our baby was! I expected him to look goofy, but he was already perfect. TMI TIMEUnfortunately, he was also huge, and I'd had to have an episiotomy during the last part of pushing to get him out. Even more unfortunate, once he fully crowned, the small cut ripped further down. TMI TMI TMI – I APOLOGIZE!
They took Marco to do a quick measurement check, and he came in at 8lbs, 6.4 oz and 21 1/2 inches in length. How did he fit in my body? I'm only 5'3″! I'd come into labor with a total weight gain of 23lbs – turns out it was mostly Marco!
Finally I was able to rest and let my family come in to see him. My lovely friend Adrienne had been anxious to come up, so she'd been waiting with my family as well.  Everyone noticed how beautiful and perfect my baby was (how could you not!?), and we decided that he looks like Tim. He has my eyelashes and, so far, my hair color. Otherwise, it's all Timmy.
I couldn't sleep at all that night. I stared at Marco and Tim all night long. I was so happy I couldn't stop crying and smiling.
Go HERE for a quick video we took after Marco was born (nothing graphic or crazy in the video, don't worry).
… to my blog! I just realized that May 3rd was the 1 year anniversary, and I almost missed it!
We've come a long way since my first few posts, and not just in terms of the look and tone of this here blog. In the past year, my husband and I have purchased a home in Napa, I've turned 25 years of age, and I am just a couple of weeks (maybe even days) away from giving birth to our son. What a year! And it's only taken 213 posts to document it, LOL!
Thank you to all of my loyal readers! You've made the switch with me from just a blogger.com page to my own website, and even stuck around when I migrated earlier this year from Blogger format to WordPress.  I like that in a reader.
It's been a sweet ride so far, and I can't wait to continue!
XOXOXOXOXOXO
Well well well – Shelly finally kicked my butt in gear, and got me to fix the "aperture" section.
Feel free to peruse around and let her (me) know what you think!  Enjoy!
-Webmaster (aka Hubby)
After hours and hours of writing codes, Tim and I still can't get the Aperture page to look right in all web browsers (Firefox, IE, Safari, Chrome). The links are fine, but the spacing refuses to work properly.
GRR.
Think we have to scrap the portfolios and try something new there.
Thanks to Google's decision to cut off FTP access to Blogger next month, Tim and I have had to relocate to our new 'home', WordPress.
Blog and Good Reads section are completed, but we're still working on Aperture and About Me. Bear with us while we work out the bugs from the migration process.
Thanks! <3